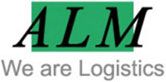 Company Name : Addicon Logistics Co. Ltd.
Country : VietNam
Head Office (H.O) : HCM
Head Office(H.O) Address : 309/6, Nguyen Van Troi, Ward 1, Tan Binh Dist, Ho Chi Minh City, Vietnam
Number Of Offices : 3
Head Office (H.O) & Branches : HCM, HPH, HAN
Description Of company : Addicon Logistics Co. Ltd. is a logistics company offering specialized services in the optimization of the supply chain. The company is assuring all clients that you will have the full attention of our senior staff in terms of service and attention. We are guided by our basic core values : integrity, professionalism and passion for work. This means we have the full competence to service all our customers needs. We always listen to our clients needs and making sure we able to serve our clients well.
Compnay Website : www.addicon.com.sg
Founded In : 2010
Number Of Employees : 75
Services Offered By The Company : Local Customs Broker & Domestic Trucking, Cross Border : Cambodia, Laos, EU via Truck, Rail, Project Cargo, E-Commerce, USA and EU shipment specializing, Consolidation
Association / Certificate / License : VLA, WPA, WBLN, FIATA, IATA, Freightpeers, WCA